I think this year's Christmas cards are a result of some serious wanderlust...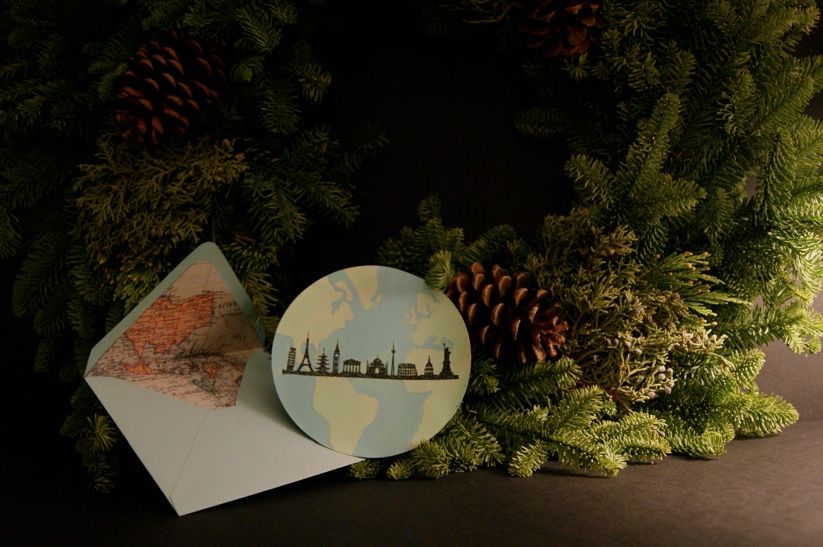 My inspiration came from the stamp of iconic buildings from around the world. I embossed this over my loose (very loose due to my painting skills) interpretation of a world map. Did you send holiday cards this year? Purchased or made? So far my favorite card is one with a photo of the most stylish Chicago baby I know (thanks D, J and M!).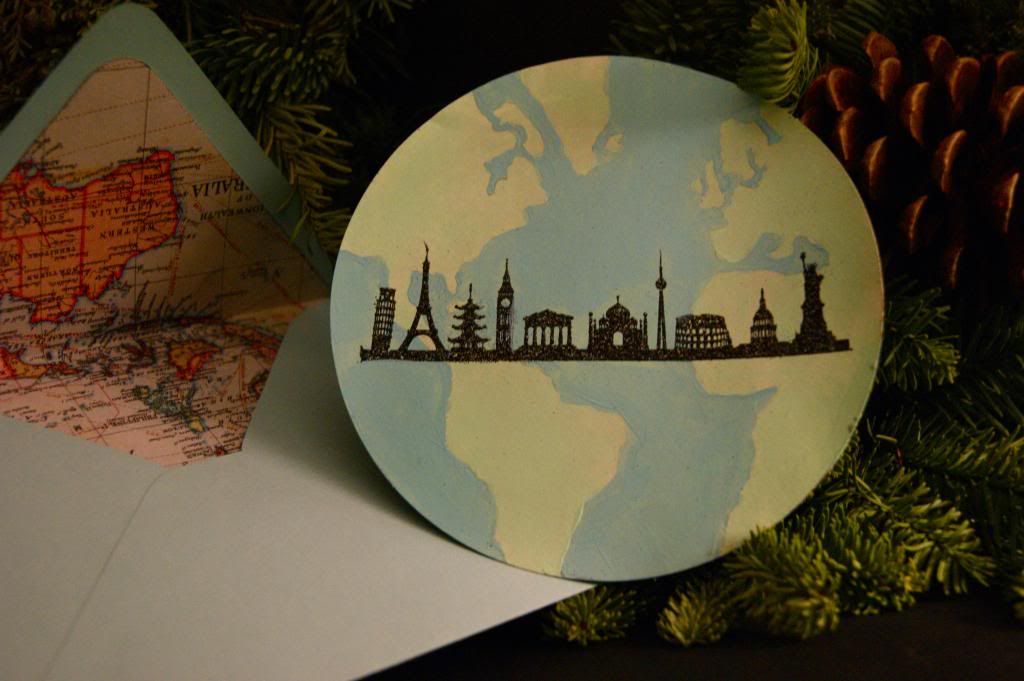 I wish I had thought ahead and carried this theme through to my gift wrapping. I may order
this wrapping
regardless because it's just so pretty.